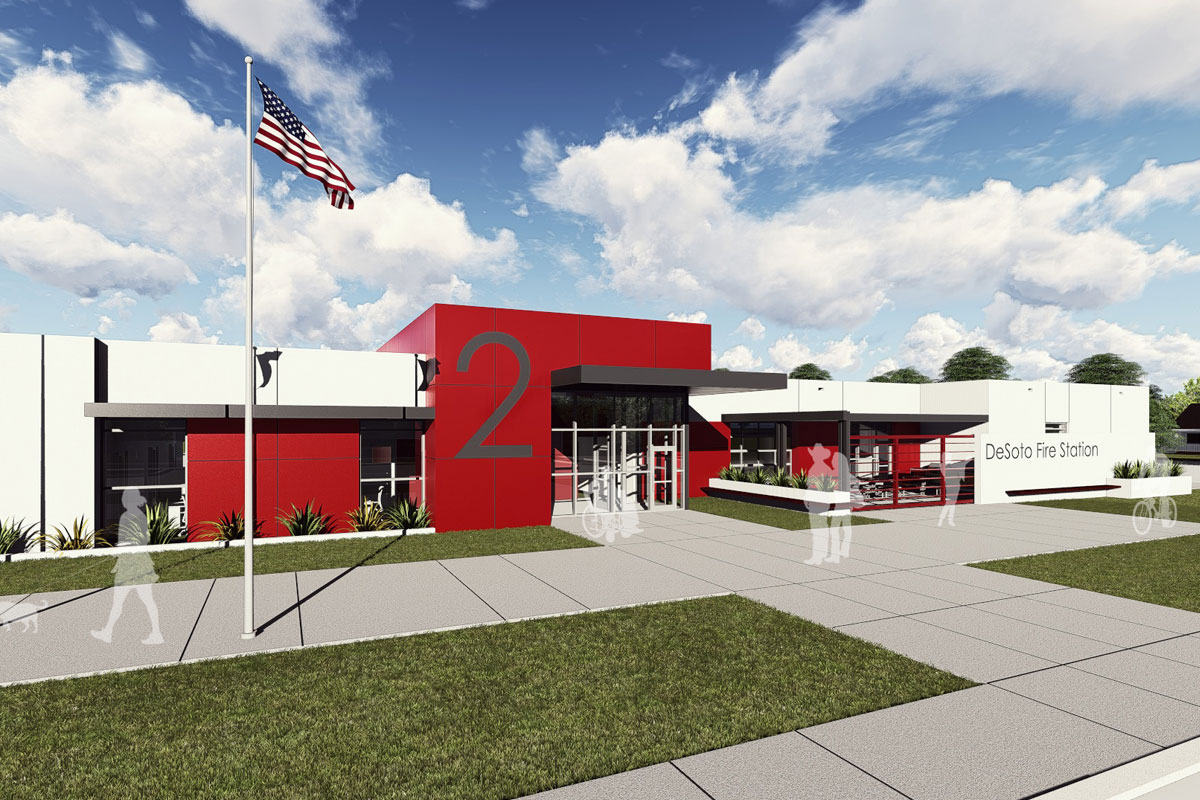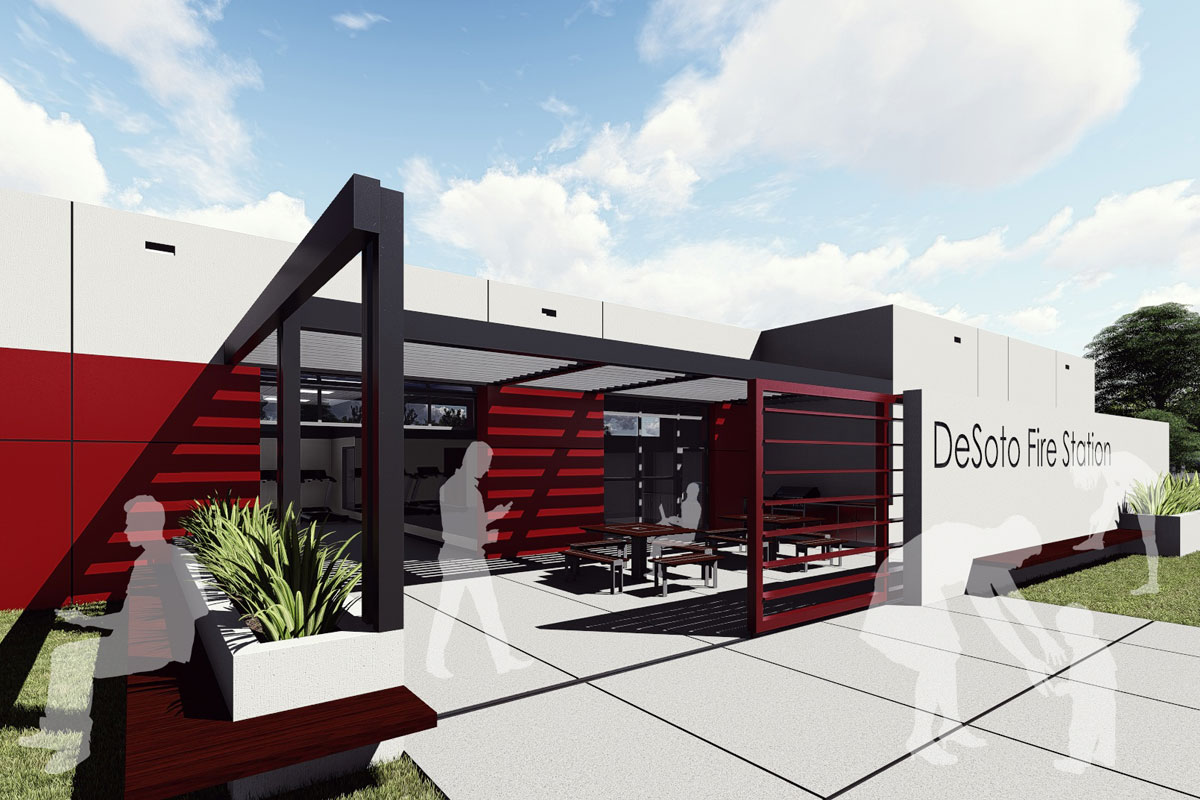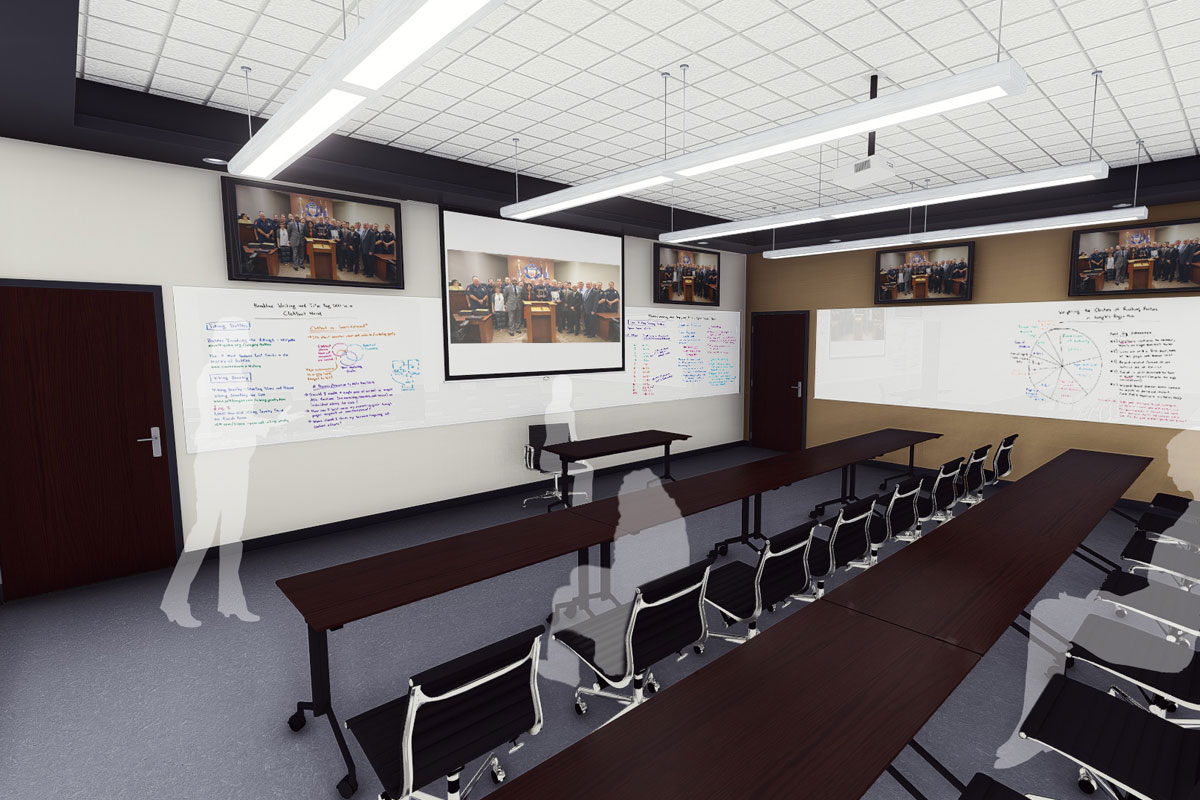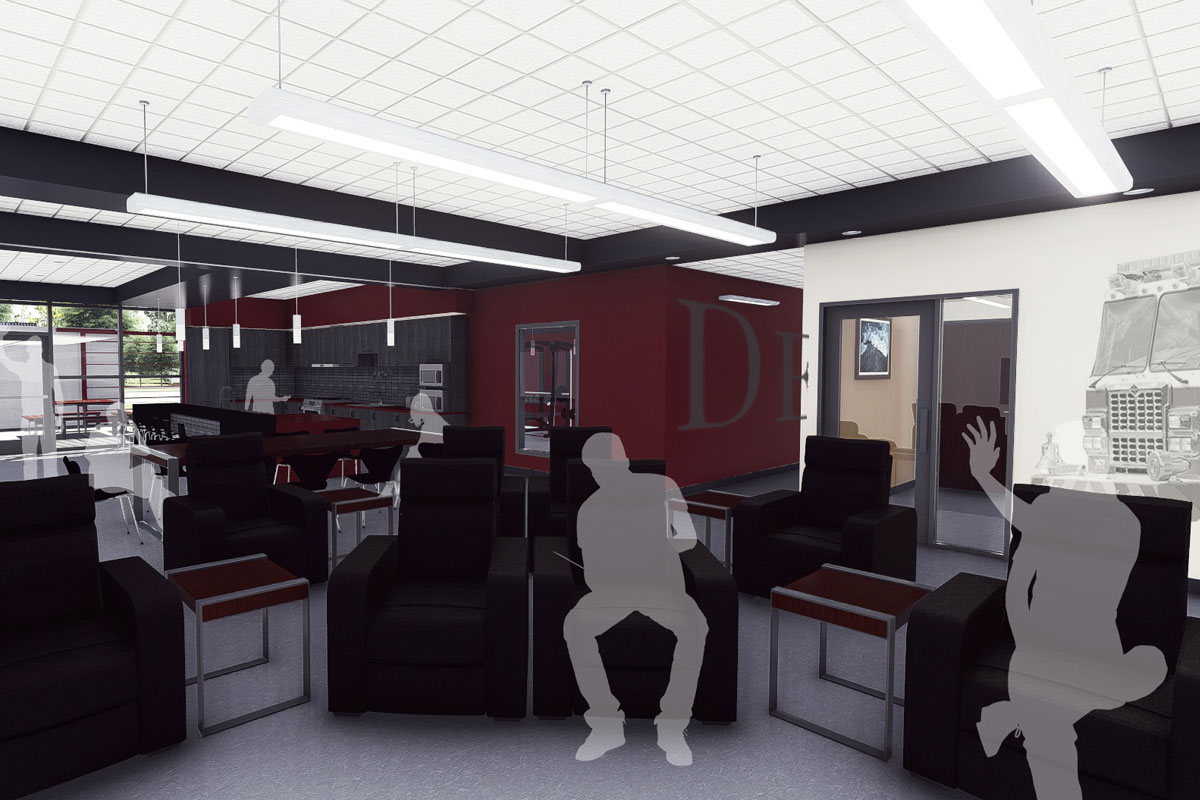 DeSoto Fire Station and Administration
In 2015, ADG was contracted by the City of DeSoto to provide professional design services for a fire station and administration building requiring the review of an existing study and program. Based on recommendations resulting from this review, the City approved a new single-story Fire Administration and Station No. 2 to be located on South Parks Drive near the existing Police Headquarters.
This three-apparatus bay Fire Station will house an eight-alcove bunk room with an adjacent dayroom, kitchen, dining area, and a fitness room. The station will have storage areas for the bunker gear and SCBA, with additional area for the EMS storage for the entire department. In addition, the Administrative Offices will share a public lobby with the station and will include office space for the Fire Department administrative staff. A hardened training room functions as a safe room for the facility, and will also serve as a backup EOC for the City.  ADG assisted the city in the application for an HMGP grant through FEMA to assist in the cost of the safe room addition to the facility.